Several varieties of palms grow quite well in the colder regions of the Southeast as well as into the coastal regions of New Jersey and New York. With proper selection, placement and occasional care, your garden can have that tropical feel. Home and Garden Landscapes has a large selection of cold hardy palms and can provide you with the installation and maintenance as well. We specialize in mature and large specimen palm trees. Let our landscape design specialists help you create a unique tropical landscape design. Whether you need one plant are a semi-load we can meet all your cold hardy palm needs.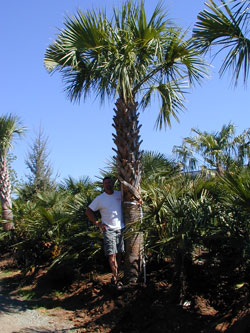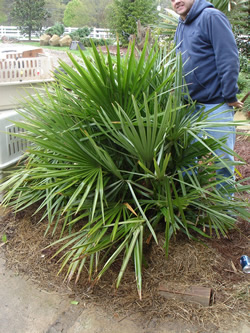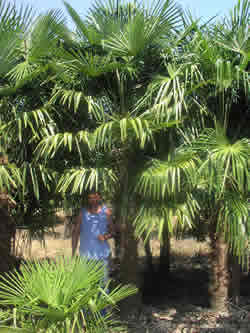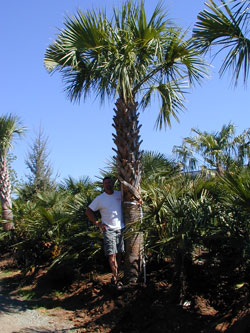 Cabbage Palms
Also known as a Sabal Palmetto.
As the state tree of Florida and South Carolina and with abundant plantings in Eastern North Carolina, most folks are familiar with this Southern favorite. Though less cold-hardy in colder areas, Sabals can succeed with proper placement and some Winter protection. Cooper-Payne Tree Farms has a wide selection of pot grown Sabals which virtually eliminates transplant shock and provides you with a growing tree with a fully developed root system more suitable for colder climate transplanting.
Location: well drained soil in sunny southern exposure. Protection from Western Winds a plus
Hardiness: thought to be hardy generally to about 7° F. After establishment, trees have been known to handle occasional bouts of much colder temperatures
– See more at: http://www.cooper-paynetreefarms.com/Cold-Hardy-Palms.html#sthash.T00EKbPb.dpuf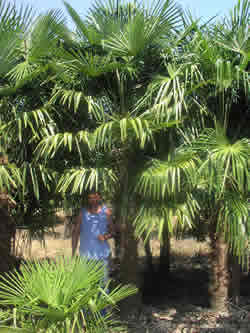 Windmill Palms
Native to the Himalayan Regions, this palm has a reputation of being one of the world's hardiest palms. Home & Garden Landscapes has a large selection of Windmill Palms ranging from 8 foot to 25 foot of clear trunk. (clear trunk before the fronds start).
Windmill palms are generally considered cold hardy to a temperature of about zero degrees Fahrenheit.
Location: Well drained soil in sun or shade
Hardiness: Thought to be hardy generally to about 0°F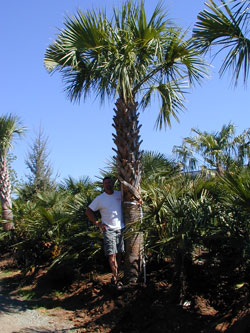 Cabbage Palms Also known as a Sabal Palmetto. As the state tree of Florida and South Carolina and with abundant plantings in Eastern North Carolina, most folks are familiar with this Southern favorite. Though less cold-hardy in colder area
Read More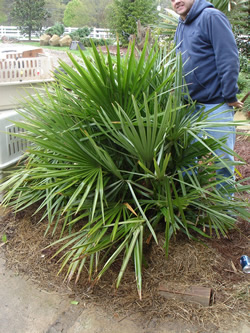 Needle Palms Thought to be the hardiest palm in existence, the Needle Palm maintains itself as a small shrub palm and does well in either sun or shade. Location: Well drained soil in sun or shade location Hardiness: Thought to be hardy gene
Read More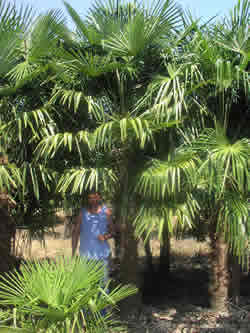 Windmill Palms Native to the Himalayan Regions, this palm has a reputation of being one of the world's hardiest palms. Home & Garden Landscapes has a large selection of Windmill Palms ranging from 8 foot to 25 foot of clear trunk. (cl
Read More