Specialists in Creating Unique Landscape Designs & Installations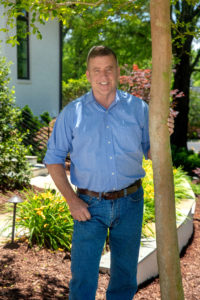 Founded by David Payne, a life-long horticulturalist, Home & Garden Landscapes has been providing mature landscape solutions to homes, gardens and businesses since 2002. We have extensive expertise creating landscapes that are installed in just days using mature plantings yet appear to be many years old, resulting in an instant and lush panorama.
A Creative Landscape Design Team
Located in the Raleigh-Durham-Chapel Hill area, Home & Garden Landscapes has created showpiece landscaping projects for discerning homeowners and businesses throughout the Triangle region of North Carolina.  With an emphasis on larger size plant materials ranging from the common to the not-so-common, Home & Garden Landscapes continues to bring a unique perspective to our clients' landscape needs.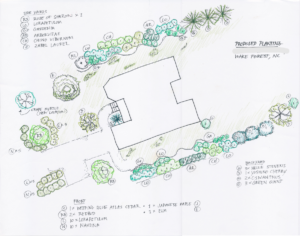 By creating landscape solutions that are unique, long-lasting and add value and beauty, our landscapes are designed to be enjoyed for years to come! In today's world, many homeowners may not have the luxury of waiting 10 years or more to see a newly planted tree or shrub reach maturity. Many of our trees and shrubs are already in their mature state which can provide the homeowner with instant screening or a mature landscape without having to wait for many years.
Since our trees and shrubs are grown for longer time periods under ideal conditions, they are much larger and fuller than what is normally available. Whether you are looking for a single specimen tree, palms for your landscape, screening your property or an entire property makeover, we have the plants and the creativity to design a unique landscape for you.
Providers of  Plant Screening Solutions, Mature Shade, Flowering and Ornamental Trees
Specializing in mature screening and privacy solutions, total landscape installations and renovations, and specimen quality trees and shrubs, we have beautified thousands of properties with plants providing instant impact.  Being the region's specialist in providing instant screening solutions, cold hardy palms, mature shade trees and Japanese Maples, we are unique in tailoring our services to meet our client's specific needs. We also have extensive landscape design and installation experience with swimming pool landscaping.
Full Service Landscape Design & Installation Services
From concept and design through completed projects, including:
High-quality plant materials
Hardscapes including walls, patios, fireplaces and fire pits, and water features
Meet Some of Our Happy Customers
| | |
| --- | --- |
| Our business is built on satisfied customers who appreciate and enjoy the artistry and value Home & Garden Landscapes brings to their residential and commercial landscapes. We pride ourselves on creating unique private garden retreats our customers can enjoy for years to come. Give us a call so we can deliver the same results for you. | |