Southern heat can provide challenges for many types of needled evergreens including cedars.  We have worked extensively for many years with cedars and have a template of material we work with.  Whether you are working with native Eastern Red Cedar or favorites such as Deodar Cedar or Cryptomeria we can create a landscape installation which takes advantages of their colors and needle textures.
Weeping Blue Atlas Cedar
Weeping Blue Atlas Cedar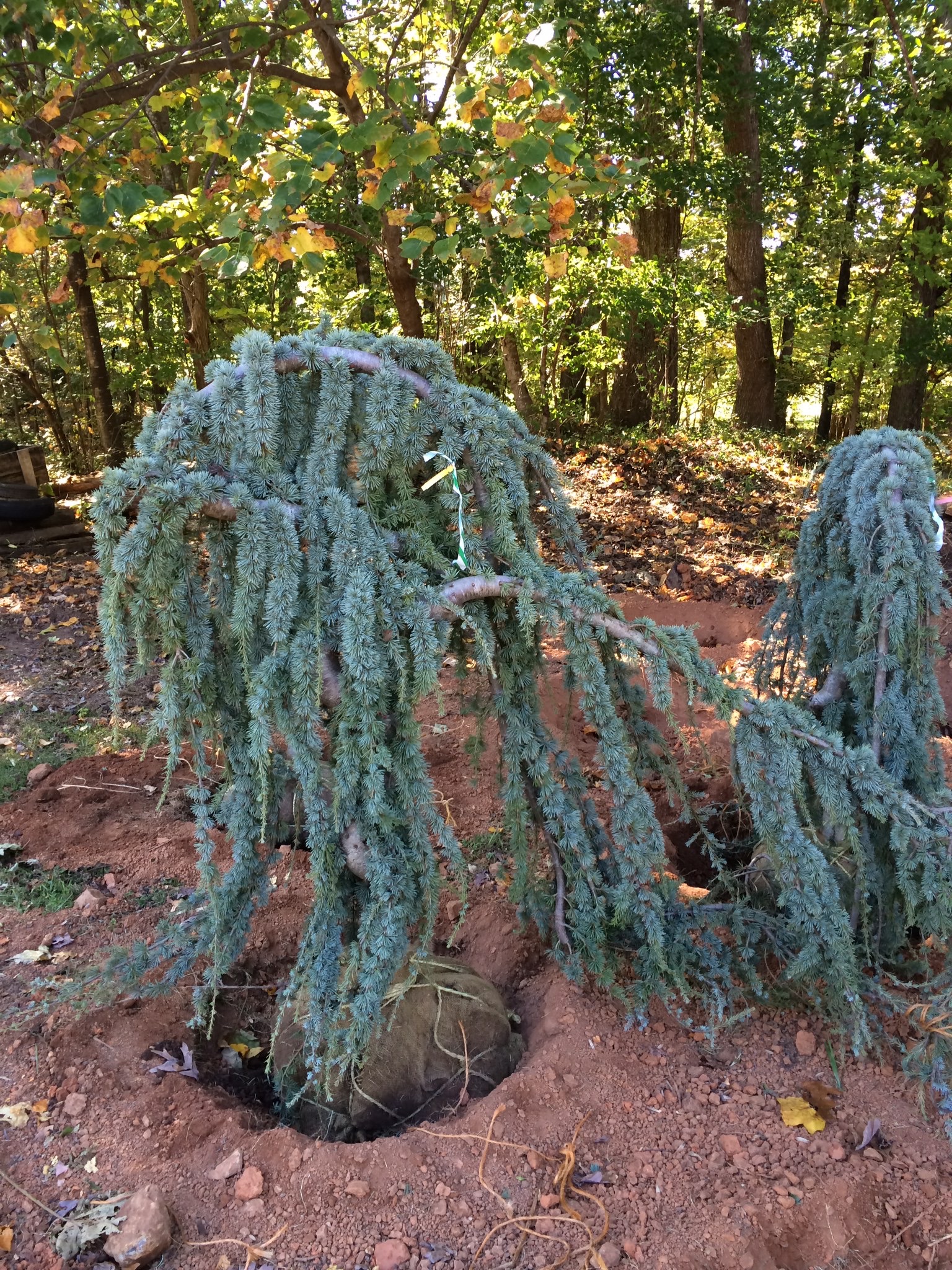 This weeping cultivar of Blue Atlas Cedar can be a beautiful focal point in any landscape. We have a great selection of Weeping Blue Atlas Cedars provided our premier Oregon grower.